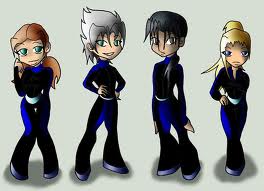 &nbsp
The Higher Institute of Villanous Education (H.I.V.E. for short) was founded by Dr. Nero in the 60's. It is a top-secret school used for training teenagers to become criminal masterminds.
Originally the school was located in Ireland but for reasons not yet known it had to be re-located. It was moved to (or rather, inside) a dormant volcano on a island in the Pacific Ocean.
Ad blocker interference detected!
Wikia is a free-to-use site that makes money from advertising. We have a modified experience for viewers using ad blockers

Wikia is not accessible if you've made further modifications. Remove the custom ad blocker rule(s) and the page will load as expected.